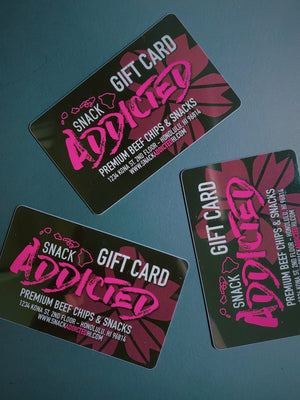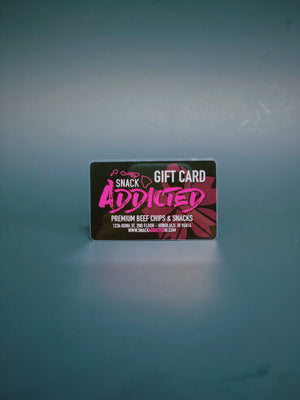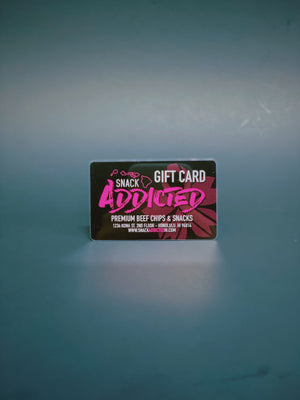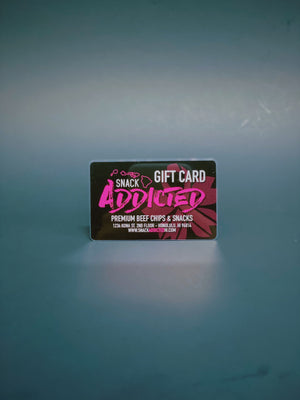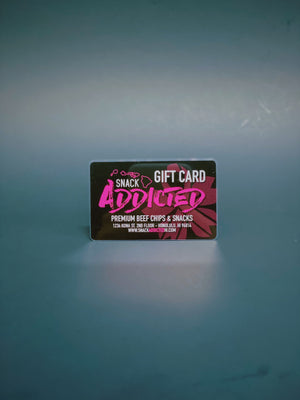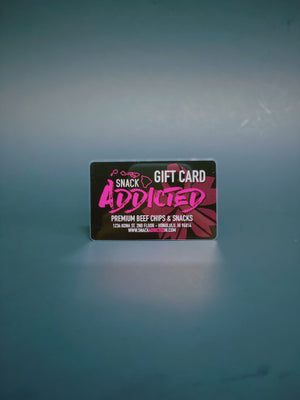 Want to give the gift of our tasty Beef Chips or snacks to your loved ones but don't know what flavors they want? Make it easy and let them decide with our Gift Cards! It's a perfect way to let other try our tasty snacks without figuring out what flavors they would love.
After purchase we will send you a PHYSICAL gift card that you can gift to friends or families!
Gift cards are non-returnable.