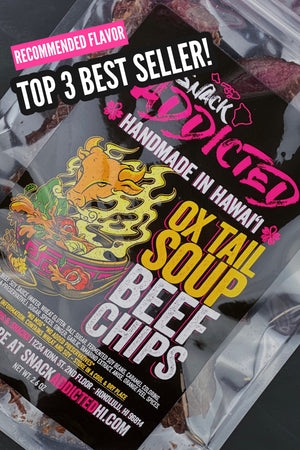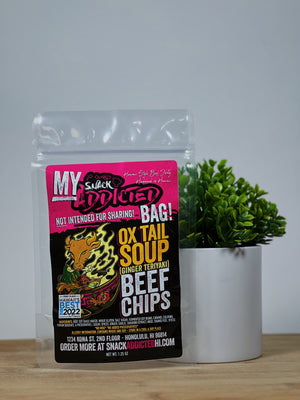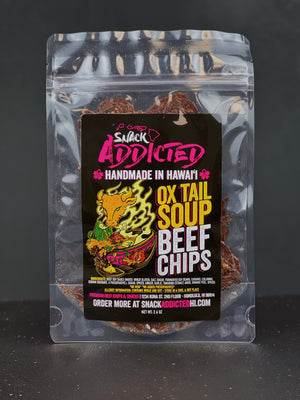 Treat yourself to the irresistible flavor of Ox Tail Soup Beef Chips! Our Crispy Beef Jerky chips capture the classic taste of ox tail soup with shoyu and ginger, making it the perfect snack for any occasion. Enjoy the same savory flavor without mess or fuss!
Hawaii Style Beef Jerky! Also known as crispy beef jerky. Each jerky is thin sliced so it eats more like a crispy steak chip rather than your typical chewy beef jerky. All made locally in our store located in Honolulu, Hawaii. 
Perfect Omiyage or Hawaii Gift to bring back home.
Ingredients: Beef, Soy Sauce, Sugar, Worcestershire, Spices, Ginger, Garlic, Tamarind Extract, Green Onion, Anise, Orange Peel, Onion
*No MSG*
*No Added Preservatives*
Allergy Information: 
Contains Wheat and Soy